Responsible Serving® of Alcohol
Texas Responsible Serving® of Alcohol Information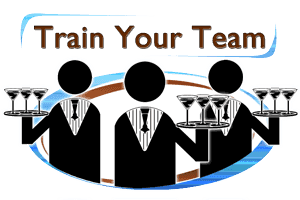 Click for Team Discounts
Click to get information about discounts if you need to train multiple team members. You will be redirected to Rserving.com
---



This is the course that you need to be certified as a bartender to serve alcohol responsibly in Texas.




For a limited time, you can get your Texas Responsible Serving® of Alcohol Certificate for $8.99!




The Texas Responsible Serving® Course is an online interactive course that teaches bartenders, waiters, and waitresses important information about serving alcohol responsibly. Take this course to increase your chances of finding a great bartending job or a waiter / waitress job in Texas.




The Texas Alcoholic Beverage Commission controls and regulates alcoholic beverage sales and consumption in Texas. The TABC also regulates bartender, seller, and server licensing and certification in Texas.




This course provides you with an official TABC license (TABC wallet card) upon successful completion of the course. You will be able to print your certification immediately upon successful completion of the course.




NO OTHER ONLINE TABC COURSE PROVIDER MAKES IT THIS EASY!




Click the

add to cart

button below and proceed to the checkout to get signed up. You will be emailed a username/password to login and begin.




---
Responsible Serving® of Alcohol is also available through the following offer: